Education Hub is the platform of education technologies, supported by TXI Education. Schools / Teachers / Students / Parents could find useful tools for their education purposes. More education tools and technologies are coming to this platform, please feel free to contact us if you need any further help. 
Gifted Venture is an interactive board game which teach players how to make a meaningful, balanced and fruitful life by simulating different scenarios you will encounter in your life, such as education, work, teaming, marriage, finance, banking, investment, insurance, birthing, social responsibilities, and luck / opportunities. In Gifted Venture, teacher will play a role who can manipulate the financial market, such as the marketing is going to recession or booming by certain %, every business affected by the market will reflect its outcome in player's financial status automatically calculated by cloud.
Players will make lots of decisions during the game, and all decisions will be recorded in the cloud for teachers and students to discuss after the game. Based on the result, teachers also can give each student customized advise regarding their life decisions and personality.​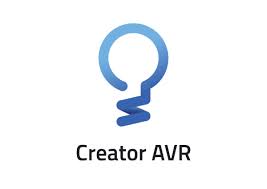 Creator AVR
Creator AVR offers single and multi-user mode, touch and augmented reality (AR) modes, and a library of content building blocks that enable you to create, share, and play educational experiences on your mobile device, with no programming experience needed. Auto generate assessments and challenges with the click of a button, or customize them to your curriculum, and immediately see database-driven performance by your students or anyone you share content with. Creator AVR helps students and teachers quickly create compelling, interactive learning content directly on their tablets and smart phones, for playback on mobile in touch mode, or in AR with the predefined AR marker.

NEW! Part of AVR Platform, Creator AVR includes the Coliseum component which lets teachers lead multi-user classes in touch or AR, guiding students through educational content and challenges. Shared gaze tracking and a VOIP feature lets students ask and answer questions as called upon by the teacher, whether they are attending from home or working together in class around a shared AR marker.

Einstein World
einstein™World runs self-guided, multimedia, inquiry-based science Activities designed by the einstein™ community of publishers, educators and students. Each einstein™Activity is a stand-alone, interactive science learning unit for students to do on their own or with others.​

MiLAB
MiLAB™, Fourier Education's mobile data analysis app for Android devices, is based on Fourier's award-winning MultiLab™ analysis software. MiLAB unlocks a world of scientific experiments for teachers and students alike.